Weight loss from stress is one of the most dangerous forms of weight loss. Nutrition paired with adequate exercise is a safe and balanced way.
Weight loss from stress is one of the most dangerous forms of
weight loss
. Nutrition paired with adequate exercise is a safe and balanced way of losing weight.
Many people are not entirely happy about their
present weight
. You keep your weight by doing a lot of exercises and eating healthily, this is a good way to stay fit.
Do you experience life-long stress? The chances then are that as a result, you will lose weight.
Losing weight
is highly dangerous, due to stress. For some, holding on weight or losing weight is a struggle. We all experience day-to-day stress. The moment you don't have the chance to relax completely, you 're no longer in control.
Everyone is reacting to this in a different way. Several people eat too much. Whereas many eat less and lose more weight. Try to get as much relaxation as possible and encounter as little stress as possible. Go and have fun with friends and family, and enjoy as much as possible of these days off. It is really important to keep on taking good care of yourself when you're not doing well for a while.
And eat as healthy as you can, get enough sleep, do as much as you can to relax and give yourself time to rest. I'll tell you all about losing weight due to stress in this post.
What, then, is stress?
In order to better understand what exactly happens in your body, we need to know the nature of stress first. Stress is a response the body is giving to a given circumstance. This response is natural in which your body addresses a threat.
In this situation, you are preparing for the attack, you have to protect yourself. You 're aware, this will cause the heart rate to rising and muscles to contract. This isn't good for your body and mental health if you are constantly in a stressful situation or are tense all day. Stress isn't necessarily preventable but shouldn't have the upper hand in your life.
Lose weight from stress
When you feel healthy, sleep well, and are happy, it seems you can handle the entire world. If you feel lots of stress and anxiety, the wick easily burns up. One symptom of a lot of stress is significant weight loss. This is a very dangerous way of weight loss.
You'll need to eat fewer calories than you produce to lose weight. If this is done you are going to carry on weight or lose weight. Everybody responds differently to stress, which can mean you eat less in a day, meaning you 're consuming more than you're eating. Often there are other causes which make you lose weight because of stress.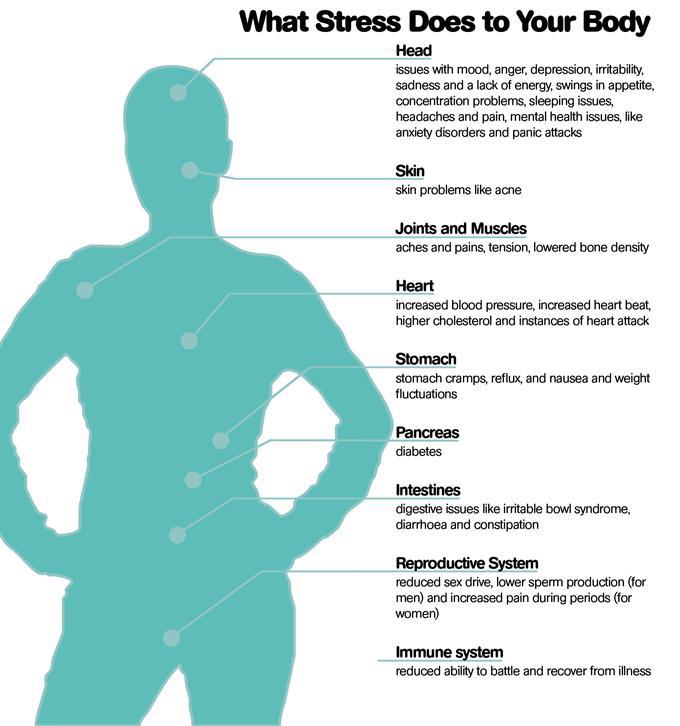 Loss of weight from burnout depression
Unfortunately today more people are suffering from burnout. A burn out's major drawback is that the tension is present in many aspects of your life.
That makes it much harder to get out of this spot. You can also lose a lot of weight with a burn-out, due mainly to the physical reaction to something like the high-stress situation.
How does stress make you lose weight?
If you find yourself in a tough situation the body releases extra adrenaline and cortisol (cortisol is a stress hormone). This increases metabolism and accelerates breathing. This will ensure you 're burning more calories so you're losing weight.
Furthermore, tension will reduce your appetite too. If you get fewer calories your body needs to get its energy from a different source. That can be from your fat or muscle definition. The number on the scale would then decrease markedly. You'll also feel extra stress during a busy time, such as meeting a deadline or completing important work. Without knowing it you are physically much more involved and you consume more resources.
Some people get a lot of pain from bowel problems. Because of this, the body has little time to absorb the food in an appropriate way. If you have a longer period of time suffering from this, your body will consume fewer nutrients and you will lose weight.
Reduce stress via a fit body
The easiest way to stay on weight is to put down as much tension as possible. Stress can not, of course, be entirely removed. We all feel the tension in our everyday lives.
Long-term stress to your body is really dangerous since you no longer relax and your body is able to respond immediately. We are not machines and each response to situations like this differently. If you are feeling a lot of tension, taking a rest is good. Take things a little easier, and back off from work a few days.
What you should do to hold on weight during stress?
Do you actually feel a lot of tension but do you want to carry on weight? Then, a variety of things are good to do. Plan your meals just as you are on a normal working day. For example, you have breakfast at 8:00 every day, lunch at 12:30, and dinner at 18:00 every evening.
Often, don't forget to eat balanced meals so you'll have enough food during the day. Seek to eat healthily enough to look after yourself, enough fruit, vegetables, and fiber can help you lose weight in a healthier way. Start preparing as many healthy snacks as you can, so that you can consume right away. Well sleep, you have more energy during the day if you rest well during the nights. You need to manage a stressful situation.